BrushKing® For Tree Trimming
 Shearing Knives, Pruners, and Hand Saws for every application.
While many believe that the traditional Evergreen Christmas Tree grows with a singular point at the top and near even sides, there is a delicate trimming process that gets the tree ready for the family home. Tree trimming will not only improve aesthetics, but it also makes the tree healthier and improve its life span. BrushKing® offers numerous tree trimming tools, including shearing knives, saws, and pruners.
BrushKing® Shearing Knives
Shearing knives are mainly used for the shaping process of Christmas Trees. The best method of using shearing knives is to start your cutting motion near the top of the tree and cut downwards. Rather than cutting straight down, it is best to angle your cut on a pyramid angle to get the typically desired evergreen shape.
Shearing knives are also used for making clean and precise cuts to the top branch, allowing you to get the desired height. BrushKing® offers numerous types of shearing knives with high-quality German or USA-made stainless steel. Our shearing knives provide exceptional cutting while remaining lightweight and comfortable to handle. We have both pine shaper and razor edge knife styles available.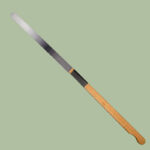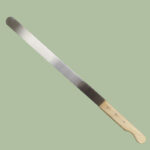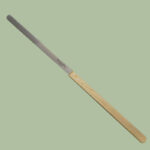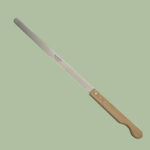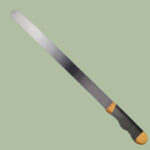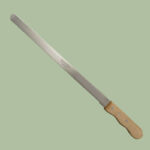 Another essential tool for trimming are pruners. Pruners are used to cut specific branches, meaning it is essential to use pruners that make clean and precise cuts. BrushKing® has two pruners made in Germany with high quality carbon steel, and we are also partnered with the well-recognized pruning tool company, FELCO®. We carry a wide range of FELCO® pruners, meaning we will have the right tree trimming tools for whatever needs you have.
BrushKing® carries numerous hand saws which can be used for cutting thick branches or cutting down trees. We have smaller foldable saws and also carry a few options with a 13″ blade curved with hook.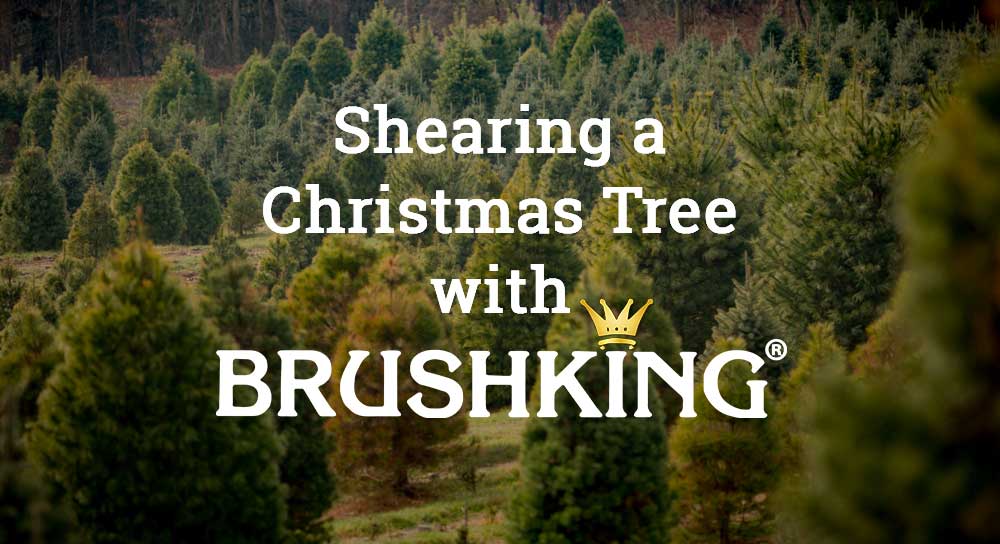 How Does Trimming Improve your Tree?
As Christmas Trees grow quickly during the warmer spring and summer months, trimming becomes very important. By not trimming frequently during periods of growth, the tree will end up growing unevenly and will lead to patchy areas that are not getting the same nutrients to grow as other sections. Another reason that trimming is important as it allows you to locate the unhealthy or dead branches on the tree and remove them. Leaving dead branches not only looks unappealing, but it also prevents healthy branches from getting as much direct sunlight and water.
Official BrushKing® Products
View our full line of Official BrushKing® shearing knives (also know as Christmas tree knives), saws, cutters, pruners and accessories.